About Us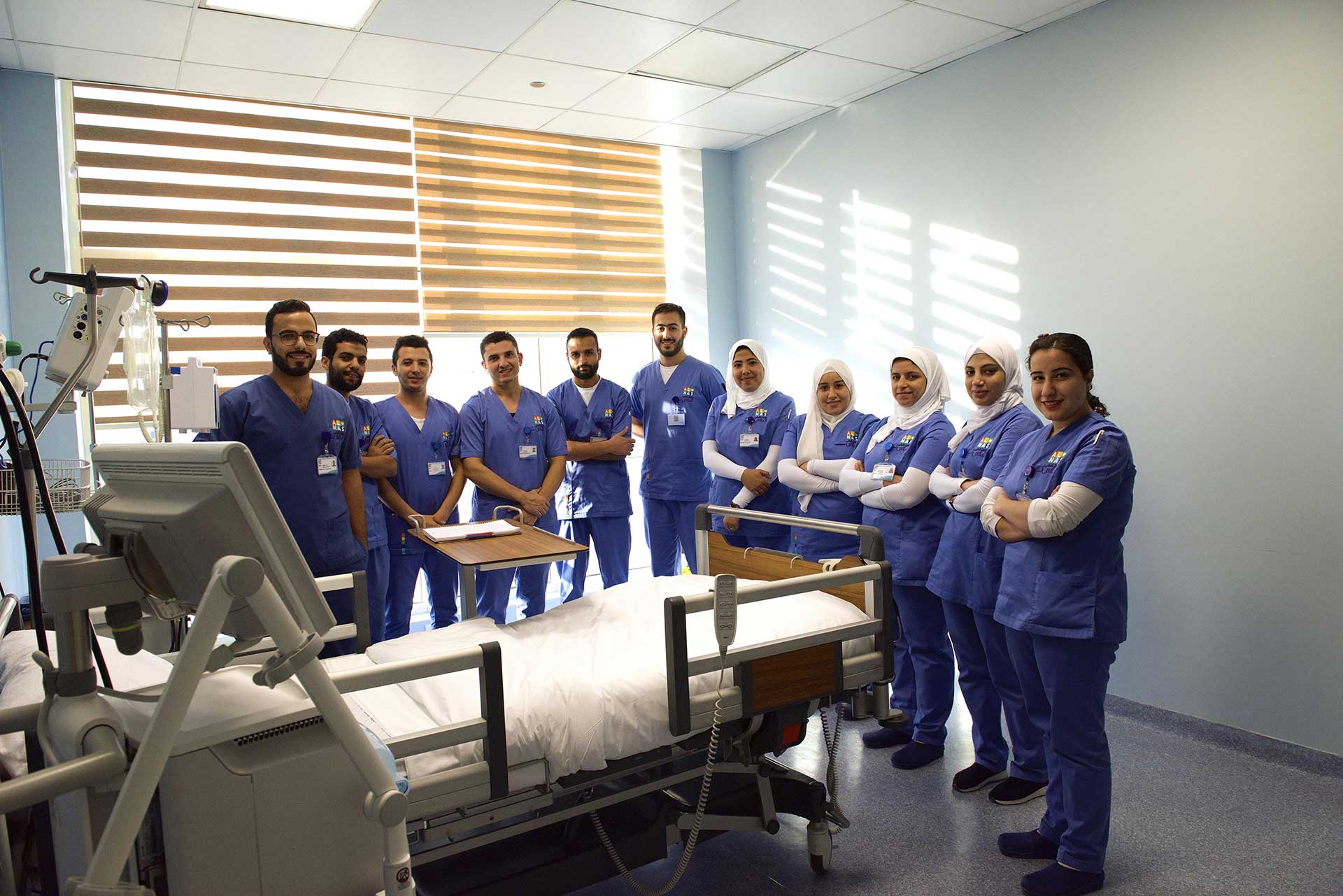 Al Nas is a new charitable hospital for children located in the very densely populated Shubra El Kheima area, north of Cairo, in Qalyubia governorate, one of the largest area and population governorates of the Greater Republic.
This hospital considers one of the largest distinguished medical centers in the Arab region and Africa with capacity reaches about 600 beds, it should be noted that the hospital's five buildings have been completely completed in terms of construction, finishing and equipping on an area of ​​30,000 M containing, in addition to the new services building, the following:
557 hospital beds
10 operations room
140 intensive care units
4 cardiac catheterization units
48 outpatient clinics
This hospital is proud To serve all patients for free as of September 2019, as it started its activities and services in the children's heart diseases building first, as these diseases cause the death of nearly half of all deaths from all diseases in Egypt, In addition, there are long waiting lists for these surgeries.
These services are free 100% according to the best and latest standards and technologies. After we succeeded in attracting the best professional cadres of doctors, specialists, nursing teams, and technicians necessary to work in this hospital equipped with the latest medical equipment.
The Vision
Providing free medical services with a global level to the Egyptian citizen to achieve a decent life for every citizen while preserving his human dignity Through the completion of the construction of an integrated medical edifice contains about 600 room in 5 buildings which represents a medical city at the highest level to serve the Egyptian citizen everywhere.
The Goal
The hospital started its activity in 2019 at the first building which contains 110 rooms To treat babies with congenital heart defects at birth, through heart operations, also we aim to open the second building in early 2021, this treatment is 100% free in order to eliminate waiting lists for this dangerous disease.